Leading Off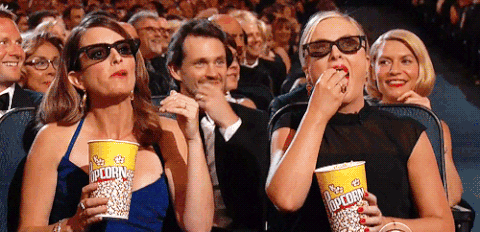 Giphy
Since there's no place like home and the movie theater likely isn't your #1 safest option right now, why not bring the big screen to you? First step in constructing an AMC-level home theater (or an outdoor cinema): a high-quality projector. Next: Pick a movie. 
Watch list: 
Stay Sharp 
Organize your life: The productivity tool Notion is like having Clea and Joanna of The Home Edit organize your life. Everything has a place, it's labeled, and it's color-coded. This is an all-in-one workspace that will change your life. 
Organize your iPhone: If you search "#ios14homescreen" on Twitter, you'll find an iPhone home screen that hits on every part of your childhood, from Lego Star Wars to Poptropica. If you're more interested in leveraging Apple's new software for productivity instead of a blast from the past, download the Wellnest icon set. 
R&R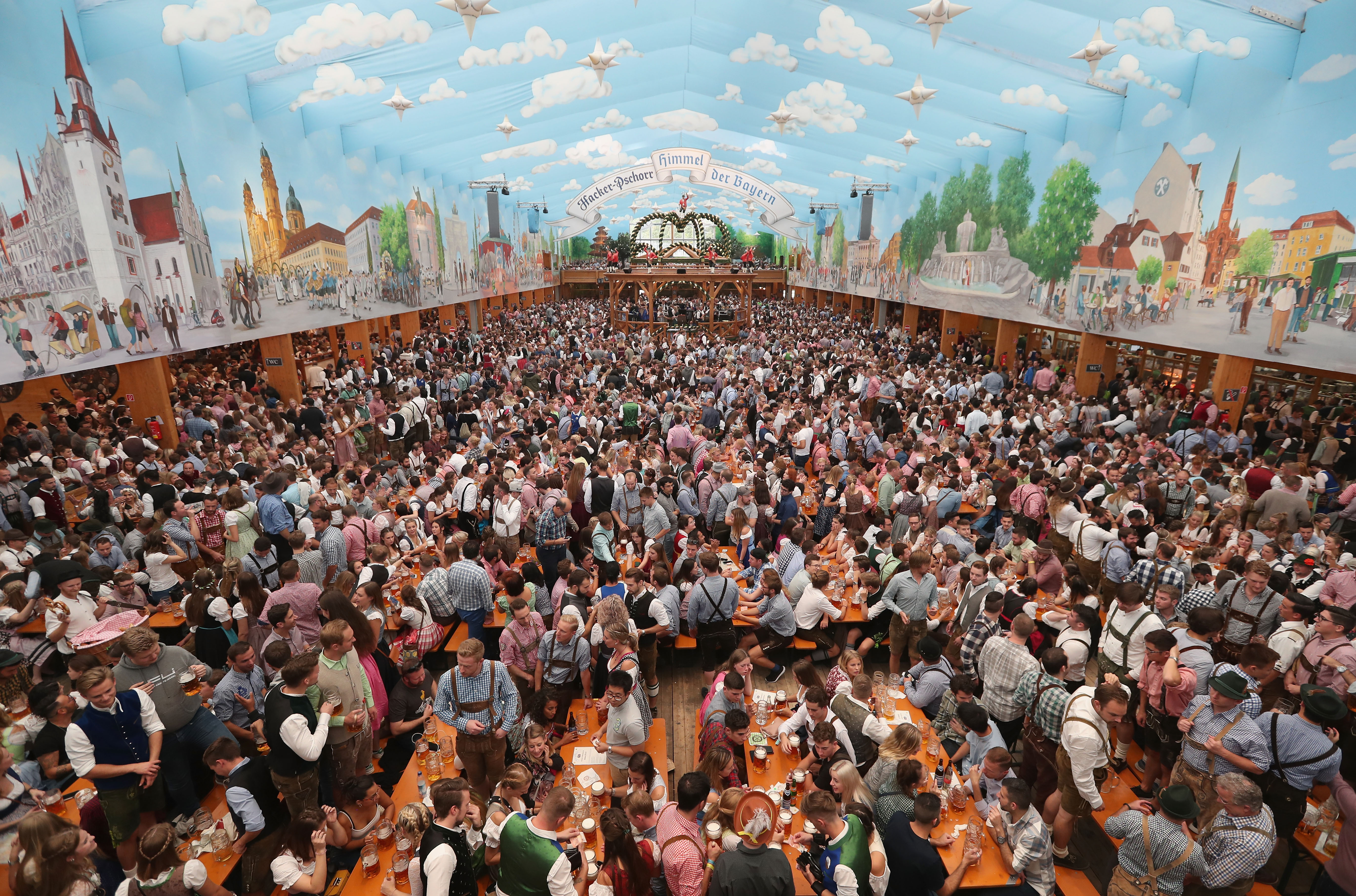 Alexandra Beier/Getty Images
No dirndl, no problem: Just because Oktoberfest 2020 is canceled doesn't mean you can't drink a 2L stein as big as your head and then eat your weight in Bavarian pretzels. Here's everything you need to celebrate Oktoberfest at home. 
Spotify splurge: Sick of listening to your fall playlist? Here are a few ways to discover new music. 
Spotalike: share your favorite Spotify track, and you'll get a new go-to playlist
Moodify: a personalized playlist based on music features such as "danceability" 
Listen Alike: a matchmaker for your music taste
Hit your stride: You know that one song on your running playlist that makes you feel like you're in the opening scene of Chariots of Fire? Now imagine a playlist of only those songs. Find music that perfectly matches your ideal pace with jog.fm and create the ultimate running playlist. 
Dept. of Cool Ideas
Mad science: Did you ever have a science teacher fantasy? You can live out at least part of it by turning your kitchen into Dexter's Laboratory and making this elephant toothpaste recipe. 
Get lost in a hole: Some people listen to "All I Want for Christmas Is You" on repeat just to feel something. I watch TikToks of random objects getting squished by a hydraulic press.
Brand crush: I'm a sucker for a family-owned business with a heartwarming founder's story, and Siete Foods hits the spot. They went against the grain, creating the first ever grain-free Mexican food brand (as a gluten lover, I can confirm that none of their products tastes like cardboard). Plus, it's Hispanic Heritage Month, and there's no better time to show your support for this Latinx brand and many more. If you're shopping local, here's a list of Latinx-owned businesses in NYC, DC and LA. 
Happy Place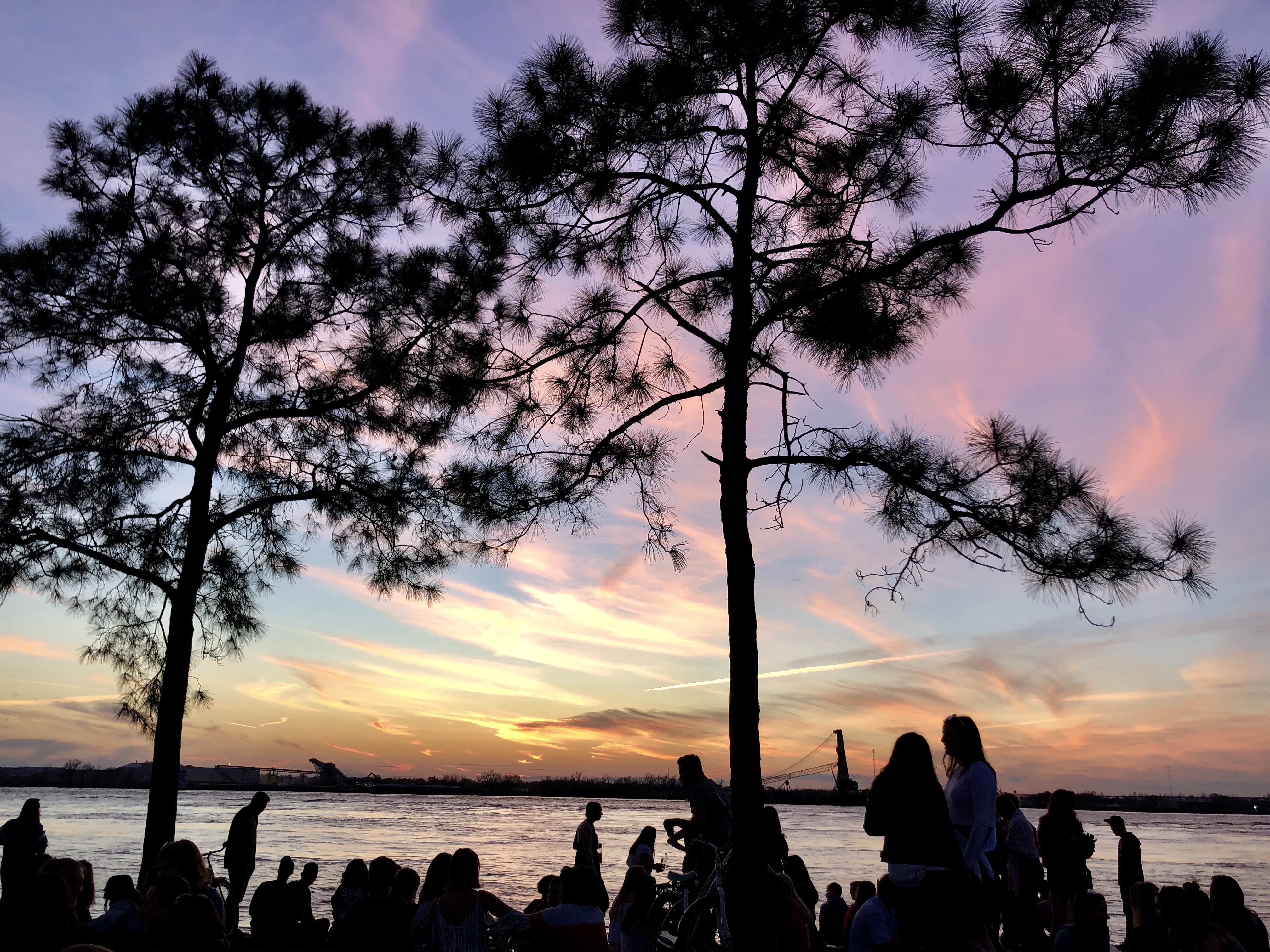 Danielle E.
Last week I asked you to send in your own Happy Places, and now my inbox is looking like a National Geographic archive. Check out Danielle's Happy Place—a park in New Orleans known as "The Fly." Before the pandemic, she would spend her Friday evenings, or "Flydays," there for sunset picnics with wine, snacks, and good company. 
——–
I'm off to my nap, hoping it will distract me from thinking about food. I can't wait to see your makeshift home theaters and hear about your favorite movies. Once I get enough recs, I'll share a spreadsheet of our top films, and you'll never have to play Netflix Roulette again. Don't be shy, hit reply. 
—
Via Morning Brew